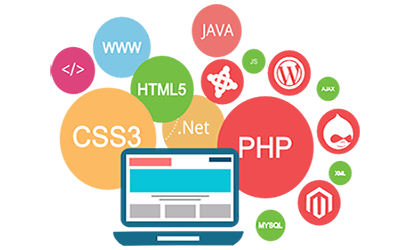 In the software development industry, the software development is generally classified as writing the source code rather than the feel and looks of the software. Our software development team looks beyond the visual effects of the software and takes into consideration other important factors like: user friendliness, responsiveness, easy maintenance and efficiency. Our prime focus is on customer satisfaction.
Our highly experienced team is exposed to a large range of key business processes from small businesses to the enterprise level. We make sure to share our experience with the clients so that they can benefit from the strategies used in older successful projects. We offer the comprehensive software solutions incorporating the latest technology. We can develop a wide range of online solutions ranging from a simple website to the most complex web based applications. We believe in recommending the configuration that best meets our client's goal. We have earned repute by providing the efficient services in timely manner. We believe in maintaining long-term resourceful relationships with our clients.
If you are looking to give new dimension to your business, Tutor Joes Software Solution can provide you the best online solution. Tutor Joes is a leading software and web development company. We are experts in providing the customized online solutions in the most cost effective manner. We are appreciated by our clients all across the globe for providing the most cost effective and satisfactory software solutions. Our innovative team thinks out of the box to come up with the most unique applications for our clients that can help them achieve their respective objectives. We are open to challenges and love working for a variety of software requirements.
Our primary business activities include: Internet and intranet corporate solutions ASP, ASP.Net and aggregate web based delivery Real time corporate communication infrastructure Software Integration Services - Integrating online services to customized portal interface Flexible, economic, and real-time applications to collaborate business and trading partners. The very first claim that we make 'about us' is entwined with the mission of our company - it is the seer hard work that endows us with the blessings of technological advancement.It has been a challenge for us to make every technological development affordable to our clients.
Tutor Joes Software Solution is an information technology solution/service providing company offering high-end business solutions to its clients at various corners of the world. At Tutor Joes, we are an assortment of professionals engaged in delivering high-tech and most innovative solutions. Our vigorous services include Software Development, Web Development.